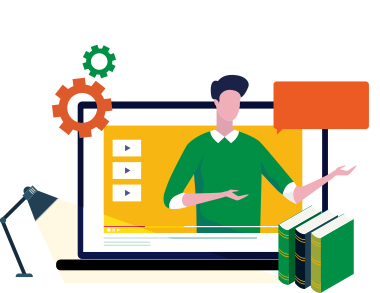 Overview
In our rapidly evolving labour market where even old jobs require new skills a positive disposition towards education and training is an essential requirement. There remains a vast cohort of adults on the margins of lifelong learning for whom the threat of social exclusion is a growing concern. Many of this target group are distant from education and training and among those least likely to engage with available course or educational supports. ELEVATION understands that attracting these people back to lifelong learning is essential if greater social inclusion is to be achieved.
Teaching basic skills to low skilled adults is probably one of the most difficult educational assignments in the field of adult education. Addressing the needs of the long-term unemployed; migrants; refugees and indigenous ethnic minorities like Roma demands considerable skill and dedication. And yet, anecdotally at least, educators working with these most marginalised groups tend to be the least well trained and least well resourced. In-service training to support the continuous professional development of adult educators is essential if they are to develop new and innovative
approaches to attract marginalised adults back to lifelong learning.
ELEVATION partners believe that it is necessary to rethink all aspects of adult education provision if the most marginalised groups are to be re-engaged. Community learning festivals; eye-catching information campaigns; and new short bite-sized accredited learning resources; are all elements that will be included in the comprehensive development programme outlined in this proposal.
Aim
The project aims to raise/ elevate the skills of adults on the margins of lifelong learning
Objectives
The overall objective of the project is to provide access to lifelong learning for the most vulnerable groups of adult learners, in particular those lacking basic skills or having low level or no qualifications and to make education work for the most marginalised groups to support their inclusion in society
and economy. To engage these target groups partners will address four structural areas that are pivotal to achieving positive outcomes in adult education, namely;
The skills of adult educators – a bespoke in-service training programme will be provided to support the continuous professional development of adult educators;
The design of learning materials – research conducted by Eurydice highlights the fact that even the briefest learning experience can be of real value for engaging marginalised adults, therefore, a series of new modular resources that can be broken down into small individual lessons will be developed;
The marketing of adult education services to marginalised groups – the wider local community will be involved in the promotion of education and training and a series of community learning events will be organised to engage those on the margins;
Access to learning opportunities and materials – learning opportunities will be provided at different times than those that apply in formal education and a suite of on-line dynamic and interactive learning interfaces that can be used or accessed on a wide range of fixed and mobile learning devices will be provided